Steps to a Net Zero Renovation
I am sure that this is not the first time you have heard the term Net Zero Home, but maybe you still don't totally understand exactly what it is or what it means. That is fine. In simple terms, when it comes to your home, a Net Zero Home means your home can create as much clean energy as it consumes. Today we all know and have seen the effects of climate change first hand from bigger wildfires to more storms happening more often. To help change the effects of climate change we all have to change our mindsets and do what we can.
I hear it all the time that "we live in Edmonton and it's cold in the winter, this will never work". Well I can tell you there are already Net Zero homes in Edmonton and they are some of the most comfortable homes I have ever been in. From having nice consistent warm temperatures throughout without cold spots and a bonus that some people don't think of is that they are very quiet. With houses being built closer together and if you live near a busy road, a Net Zero home will help keep out some of the noise. And also be a great investment for the future. And let's not forget about the other benefits of a Net Zero Home, which will be a topic for another blog.
So let's touch on the 7 steps to achieve a Net Zero Home.
Step 1- Insulation and Air Sealing
This step is the most important part of achieving a Net Zero Home. Basically a Net Zero Home has double the insulation in both the walls and the ceiling than a standard built house. As well as having high performance triple pane windows. The location and size of the windows can be important to properly balance minimum energy loss with passive energy gain.
Step 2 – Ventilation to create a Net Zero Home
Because a Net Zero Home is so airtight they need to have a continuous source of clean air to keep it dry and feel comfortable. Most often for our climate we use HRV (Heat Recovery Ventilator). They remove old air while extracting the heat from it then reuse the heat back into the house. This saves on heating costs because you do not need to heat the cold fresh air used in your typical furnace.
Step 3 – High Efficient HVAC
The next step is having a high efficiency HVAC (heating, ventilation and air conditioning) system. There are a few different options but the most economical and easiest to have installed is a ductless pump system and are a lot cheaper than geothermal heat pumps.
Step 4 – Solar Energy
When building a new Net Zero Home harnessing solar energy is a lot easier, but certainly this can be done to retrofit as well. A Net Zero Home's lot and window orientation should make use of the sun. This will help lower the need for indoor heat and lighting. When you have south facing windows you can gain free energy during the winter to reduce heating cost. During the summer when the sun is higher in the sky, you need to have larger overhangs or other shading options like a pergola or even good heat blocking blinds to protect the house from overheating and keep the cooling cost down as well.
Step 5 – Hot Water Energy Conservation
Just like the HVAC system, we need to install a high efficiency system to heat your water. There are lots of options.
Step 6 – High Efficiency Appliances
Energy Star appliances being installed are a must in Net Zero Homes, but also looking for appliances that protect against Phantom energy loss. Phantom energy loss is electrical loads being used even when the appliance is not in operation.
Step 7 – Install Solar PV Panels on your Net Zero House
The final step is installing a solar PV system that is sized properly to give you the amount of power you need to run your home. The solar panel pricing has dropped a lot in the past few years and panel lifespan ranges from 25-35 years depending on climate.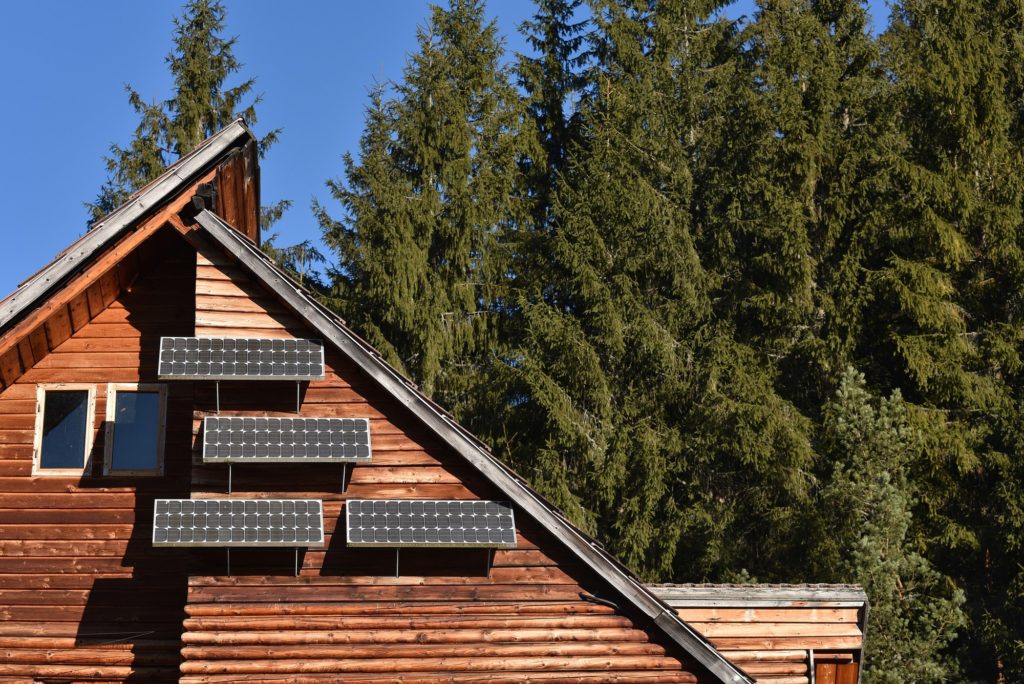 So these are the 7 steps to take to achieve a Net Zero Home. When it comes to doing a retrofit in an older home you can do this in steps as you have the cash flow to do so, but in my opinion it is important to do the steps in order. To me it doesn't make sense to install your solar panels first if you have big voids in your insulation or old inefficient windows and doors.
The way I look at it is you can pay $300-$400 per month (and going up!) to the power and gas company. Or you can invest those payments per month into a renovation that will help contribute to a greener environment. If you would like more information on a Net Zero Renovation visit our website.